Truck Driver Who Suffered Blood Clots Wins $90,000 in Nebraska Workers' Compensation Settlement
Ron Sargent drove a truck for 23 years. The Columbus, Nebraska man hauled meat, consumer goods – including paper products – and other items across the country without any problems. Until his life changed on July 3, 2018.
Mr. Sargent, 49, had pulled over in Brooklyn, Iowa, to grab a bite to eat before getting back on the road. The day was fairly typical in the life of a truck driver. But once he went inside the truck stop, everything changed.
"I got to the counter and couldn't breathe," Mr. Sargent said. "I walked back to my truck to get inside and rest. I thought I was just fatigued. I leaned against my truck and the next thing I knew I woke up and had collapsed."
Mr. Sargent injured both of his legs when he passed out. He had to crawl to up into his truck, where he called his employer, then an ambulance.
Mr. Sargent was rushed to a local hospital, where physicians told him he had developed large blood clots in his lungs. They gave him powerful blood thinners and watched him closely, hospitalizing him for days.
"They told me I should be dead," he said.
Truck Drivers At Risk for Blood Clots
Blood clots, also known as deep vein thrombosis, are formed in deep veins. They often occur without symptoms. If a clot breaks free, it can travel through the body and lodge in the lungs, blocking arteries, and even lead to death.
Truck drivers are at risk for blood clots because of prolonged periods of sitting and general inactivity created by the job. This means they are potentially eligible for workers' compensation because their job directly contributes to such conditions. Having blood clots makes it difficult for many truck drivers to return to the road, as the risk of developing new clots is still there.
Mr. Sargent still feels the effects of the clots even today.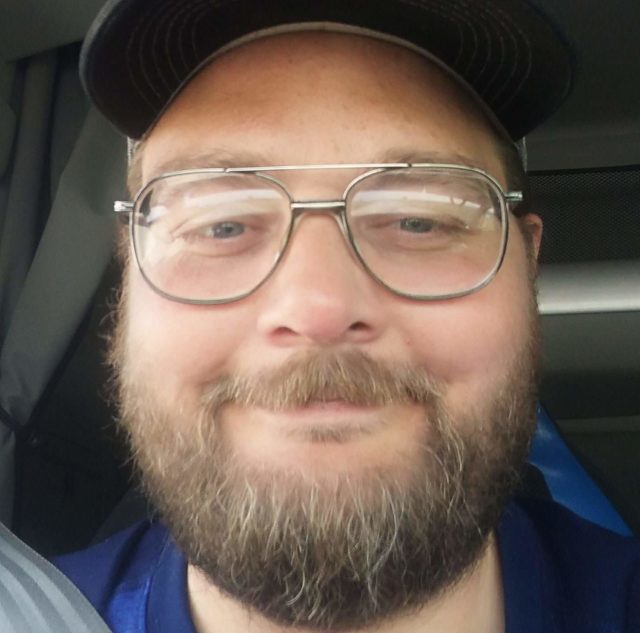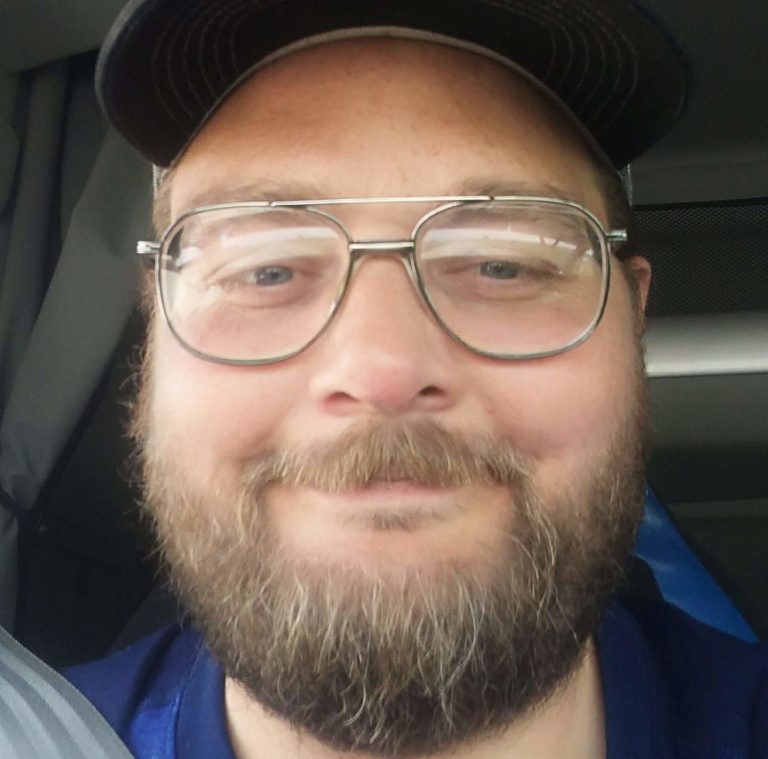 Truck Drivers Workers' Compensation Lawyer
When Mr. Sargent told his employer that he couldn't drive because of the blood clots, the let him go and denied him workers' compensation benefits. He was unable to receive unemployment benefits because he couldn't work due to the blood clots. In August of 2018, he reached out to David Handley, a workers' compensation attorney at Watson & Carroll, P.P.C., L.L.O., a work comp firm with offices in Omaha, Lincoln, and Sioux City, Iowa.
At first, Mr. Sargent's employer offered him a settlement of $8,000 probably thinking him desperate due to the loss of income. That was unacceptable; he had $20,000 in credit card debt he incurred to support his family.  David kept fighting for his client. His employer even hired a cardiac doctor who blamed Mr. Sargent for his blood clots and not the inactivity of the job.
After David took the doctor's deposition and exposed flaws in the physician's opinions, Mr. Sargent was offered a settlement of $90,000. This win only came after a lot of hard work and the determination to do what was right for Mr. Sargent.
Today, Mr. Sargent is back in school. He earned his GED and now attends Central Community College, studying quality technology.
"When I'm done I'll have an associate's degree and four or five certificates," he said. "I'm third generation truck driver, but I'm done with that forever. I'm proud of what I'm doing now, and grateful to David Handley and Watson & Carroll."
Are You a Truck Driver Injured on the Job?
If you are a truck driver who has been injured on the job, you need the assistance of a lawyer who is experienced and skilled in Nebraska workers' compensation laws. The workers' compensation team at Watson & Carroll, P.C., L.L.O., helps injured truck drivers successfully file and secure the benefits they need and deserve to provide for their families, pay their bills, and recover from their injuries.
You may actually be able to pursue work comp benefits in different states.  The state in which you pursue your benefits depends on the laws in the states in which your employer is located and where your accident occurred. If your employer is headquartered in Nebraska but you were injured in another state, you qualify for benefits in Nebraska, but you may also qualify for benefits in the state in which you were injured.
The same is true if you are injured while performing work duties for your employer in Nebraska, but your employer is headquartered in another state. Simply driving through Nebraska doesn't qualify you for benefits. Nebraska law requires your employer to be accomplishing work in this state before Nebraska will extend benefits to you. You must be accomplishing some actual work like delivering a load or picking up a load. If, however, your employer regularly does work in the state, but you were injured simply driving through the state you can qualify under those circumstances. Again, this is a complicated area of the law. But determining what state provides you the best benefits is critical to you. Not all state's workers' compensation benefits are equal. Some states' benefits are harder to obtain while some states' benefits provide for less compensation – you need a lawyer to help determine what is best for you.
Our Nebraska worker's compensation team can help you determine if your best options are in Nebraska or another state. Contact our work comp team to share your story and find out what's best for you. In the meantime, download our free ebook, which will likely answer many of your questions. Get your free ebook today. 
About Watson & Carroll, P.C., L.L.O. 
 Watson & Carroll, P.C., L.L.O., is not a high-volume law firm that only speaks with clients when it is absolutely necessary. For us, it's personal. Our team works closely with our clients and their loved ones – not only so that we understand their challenges and concerns, but so we can tailor our approach to address those factors, aggressively pursue results, and secure peace of mind. Whether it is a workers' compensation case, a personal injury claim, a medical malpractice case, or advocating for disability benefits, we work to protect our clients and make sure their rights are upheld. Our firm can help. Call 402-234-8787 or email contact@watsoncarroll.com. You also can fill out our confidential form here.